Our vision is to become a world-renowned and searched MRO base in Mi-8, Mi-17 and Mi-171 helicopters and L-39 and L-410 aircraft. In this direction is also built policy and quality objectives of the company, which is certified according to ISO 9001 and AQAP 2110.
The Transport Office of the Slovak Republic carries out oversight of civil aviation technics, as our company holds the EASA Part 145 and D 103 certificates. We hold certificates issued by the State Administration of Military Aviation in the area of maintenance and repair of aviation military equipment.
The high quality of our work is documented by the international certificate AR MAK as well as a certificate from the design office MVZ Milja.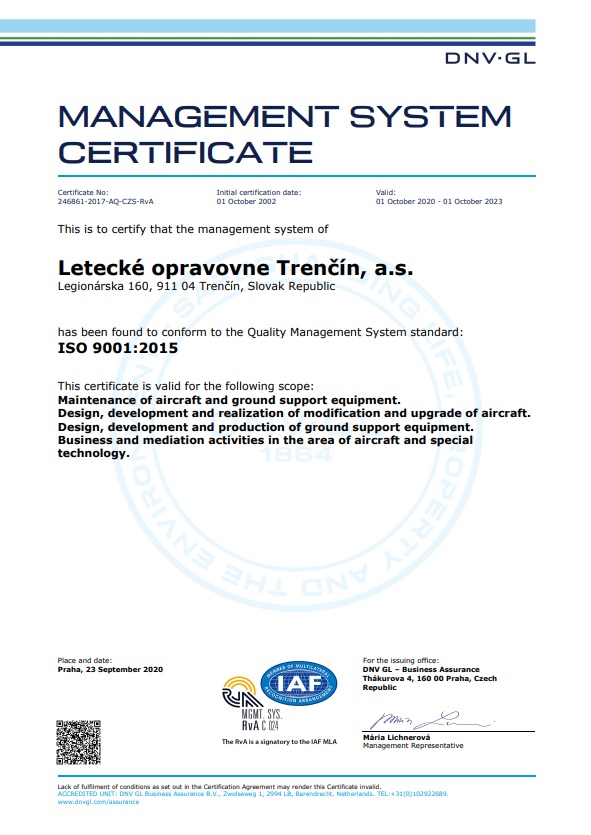 As the technology we undertake to maintain operates not only over the heads of Slovak citizens but is used throughout the world, it is our priority to strictly comply with national and international legislative requirements.