On 26 February 2021 respectively 2 March 2021, Mi-17s from the Slovak Air Force were transported by a truck from their homebase Presov (Slovakia) to Letecké Opravovne Trenčín a.s. (LOTN) for major overhaul.
12.11.2020 source: Ministry of Defence of the Slovak Republic
Director General and Chairman of the Board of Directors of Aircraft Repair Company Trenčín (LOTN) Ľubomír Galko brought the conclusion of a contract on provision of constructional and technological support services for general overhauls of Mi-8/Mi-17 helicopters by NCV Mil and Kamov to a successful end.

01.09.2020 08:00 | source: Denník Pravda
Ľubomír Galko will be the director of the state joint-stock company Letecké opravovne Trenčín from 1st September. He was entrusted with the management by the Minister of Defense Jaroslav Naď (OĽANO) until a proper selection procedure.
Letecké opravovne Trenčín (LOTN) will be a "strategic partner" of the American company Lockheed Martin in Slovakia in the project of supplying 14 F-16C Block 70 fighter aircraft for the Slovak army.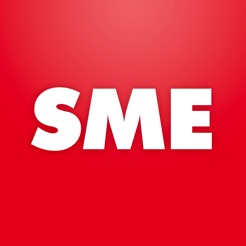 Letecké opravovne Trenčín a.s. is the only company one its kind in Slovakia, which deals with the repair and maintenance of aircrafts. In 2019, it will have celebrated 70 years since its founding. It is a significant employer in Trenčín.

Employees of Letecké opravovne Trenčín (LOTN) ended the strike emergency after more than a year. This was caused by a change in the company's management, a contract to repair Mi-17 helicopters from Afghanistan, which means work for the next few years, and the creation of new jobs that are already being filled.